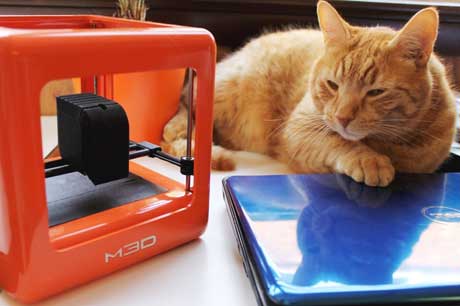 The first true consumer 3D printer is here. M3D, the company behind the Micro, wants to be the first to bring the 3D printer to every household. And since it only sells for $299 (limited offer) they may succeed too.
There are more reasons why this particular device may be the one to make 3D printers a common household item.
Micro is plug-and-play so you take it out the box and it's ready for use. No complicated software, just a simple and interactive application where consumers can easily work with. The 3D printer has been designed with the three principles in mind: reliability, consistency and accessibility.
With such an easy-to-use and affordable 3D printer you will be able to customize and personalize existing products, make toys or jewelry, or recreate damaged parts from household items.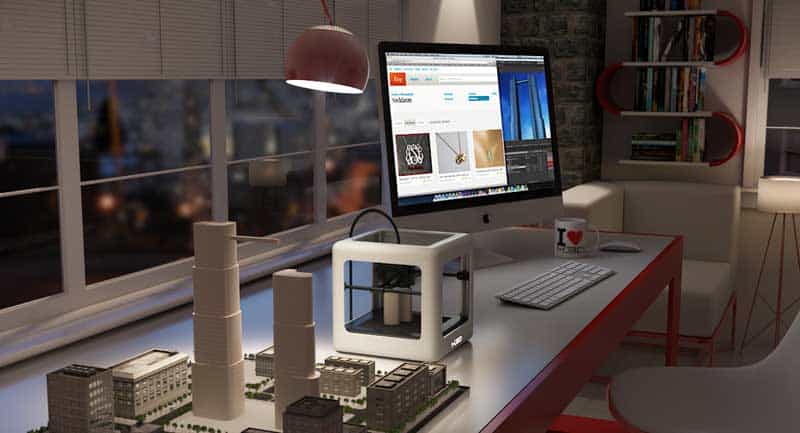 Only just launched on Kickstarter, the Micro already is a huge success. Within eleven minutes the funding goal of $ 50,000 was reached, and after a day, almost a million dollars were brought in.
Visit Kickstarter to back the creation of the most affordable consumer 3D printer ever.
If you pre-order now you'll support the last step to realization of this project; purchasing the injection molds that will provide the manufacturers with high-quality, high-volume 3D printer parts they need to assemble the Micro.
Last Updated on April 8, 2014 by Tyler