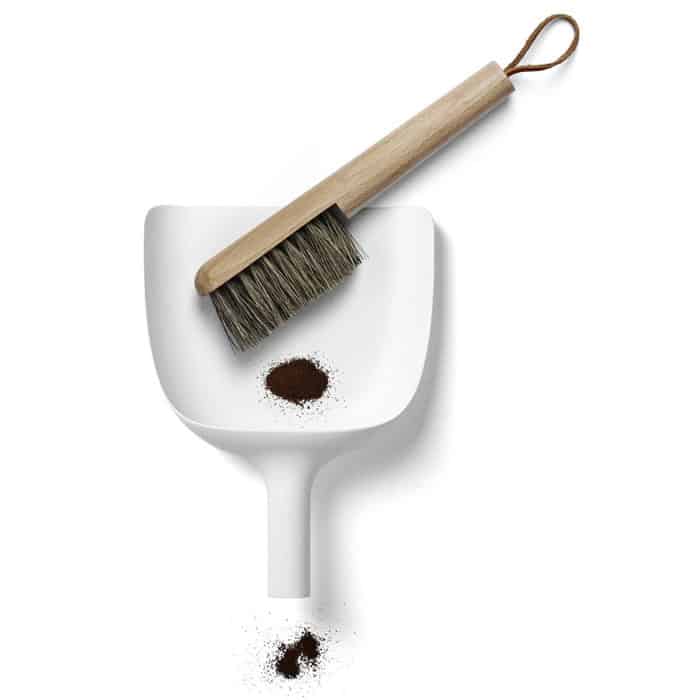 The Menu Sweeper and Funnel is an interesting idea, but one I fear might be better left to the imagination. While the concept is an easy one to grasp, (a simple to use sweeper using a funnel as the handle of the dust pan for easy disposal), envisioning myself using this product often ends in more mess than I began with.
On the other hand, this household item does look pretty. That's probably not the only reason it has won a Wallpaper Design Award in 2014.
When I showed my husband and a few other family members the photos of the sweeper and funnel, they all had the same reaction as I did: "Looks like a sweeper, but I'm afraid all of the debris would somehow fall right out of the funnel".
Sweeping is something I often do in my home, and I tend to use my mini sweeper and dust pan to do so. Items I often find in my dust pan are crayon bits, parts of broken army men, and pet hair. All things I believe would be difficult to dispose of using the funnel system. I picture these things getting clogged in the funnel, or (even worse) falling out of the funnel entirely, before I'm to the trash can ready to dump it.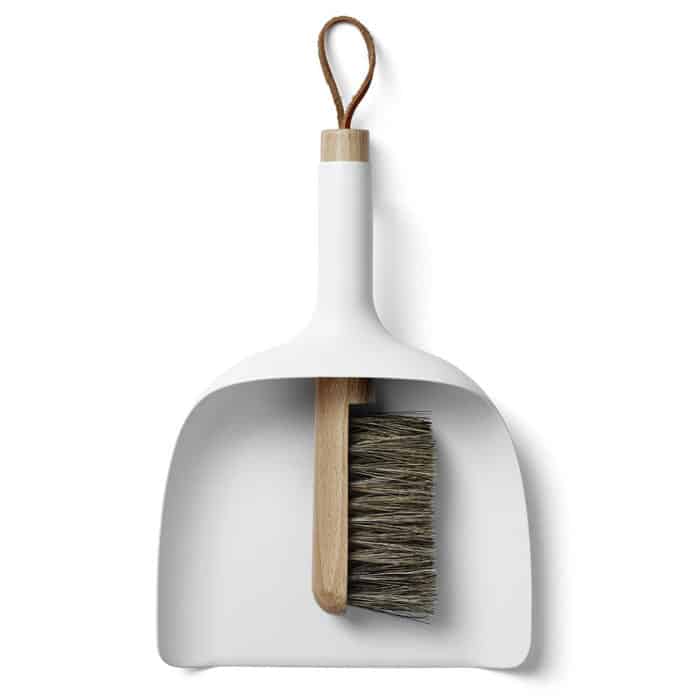 Although the funnel is there with the idea of making cleaning and disposal easier on the cleaner, I feel it actually raises more anxiety of potentially creating more mess.
Though it can be used without the funnel (using only the dust pan to dispose of debris), the idea of having to hold it a certain way as to keep the debris from falling out, really isn't worth the added inconvenience.
While it certainly wouldn't be the worst thing you could ever use to help clean your home (after all, it is just a simple sweeper), I feel like it might be best to stick to the already fairly simple, average sweeper and dust pan design.
Here at hobbr we're proud to list truly useful gadgets only. Things you will actually use. The Menu funnel sweeper may be an exception. Or not. We're curious as to whether it has been tested in real life.
What do you think?
The Menue Sweeper and Funnel costs $49,95 on Amazon. Sadly there are no reviews at the moment of writing this.