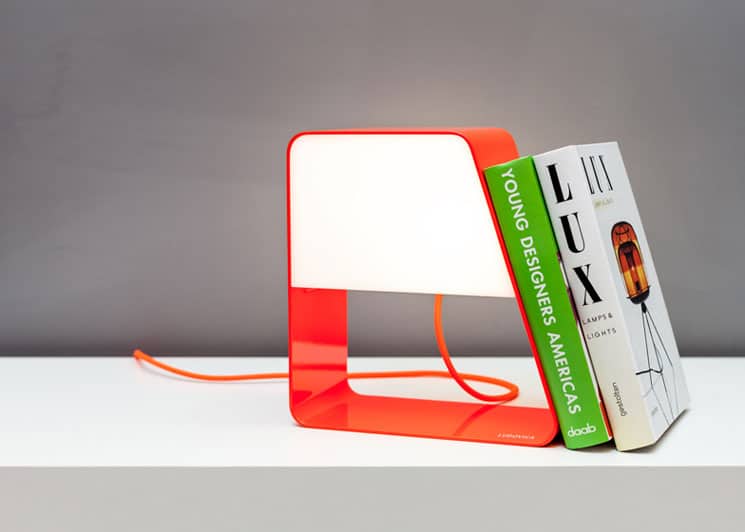 The Ludovica Lamp consists of two parts. An orange aluminum frame that functions as a bookend and a modular opaque white LED lamp that can be taken out of the encasing to use as a flexible reading light. The light features a re-chargeable battery that is charged via USB.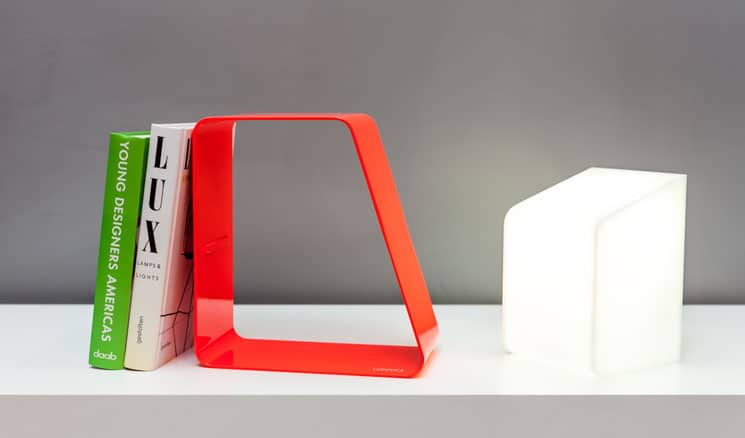 A reading light with superb flexibility, easily and conveniently used on your desk, nightstand but also on the couch or in a lazy chair. A design lamp that's very useful too, that's we love to showcase here on hobbr.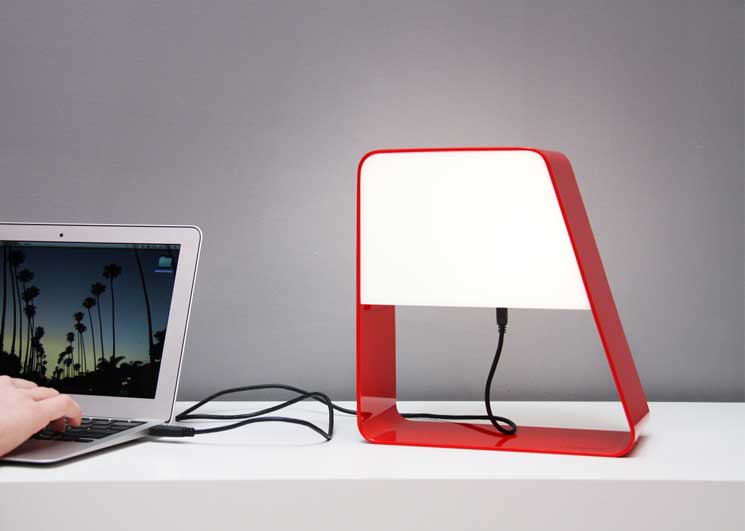 The Ludovica Lampe is designed by Italian design studio Zanocchi & Starke and presented on Milan Design Week 2014. More info at Zanocchi and Starke.