Last Updated on May 12, 2014 by hobbr.com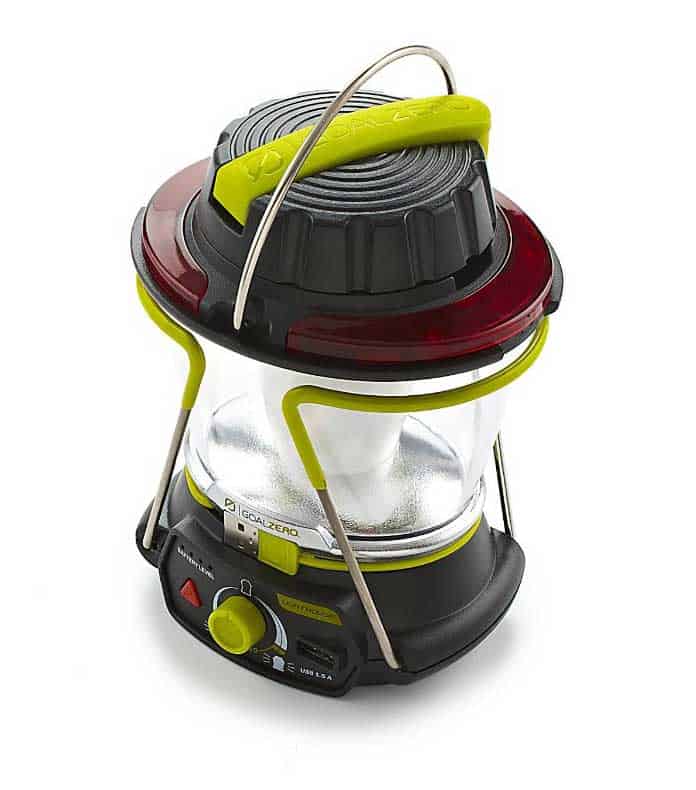 During power outages of when you need to set up a tent in the dark a good light is essential. With todays dependance on smartphones and other electronics, a light that also functions as a backup power source is truly useful.
The new Goal Zero lantern is such a highly practical device. It does more than shine a truly bright light that lasts very long on a full battery (up to 48 hours). You can charge a smartphone or tablet from the internal battery that, on its turn, can then be recharged by it's built in USB cord, or by the hand crank on top.
The Lighthouse250 Lantern and USB Power Hub illuminates with 250 lumens of bright, LED light which can also be dimmed for longer battery life. Its DuaLite Directional Lighting feature also saves power and allows you to use it as a flashlight.
This feature may cause the ZeroGoal to be popular among preppers as well since they already use so called "tactical" flashlights, these can be set to emit a minimum of light when you don't want to be noticed and a very bright light to blind potential attackers as you move through urban areas.
Lighthouse250 is USB and solar panel rechargeable so you will always have light and juice for your iPhone and iPad so you can stay connected with friends and family. What more do you need when setting up a tent in the dark or during a power outage?
Hit the link to check this multifunctional and highly practical device out.