Last Updated on July 20, 2016 by hobbr.com
We all know that front loading bikes are uber-functional. Despite utilizing an eco-conscious, ultra-handy means of transportation, on some occasions you may not need all that cargo space.
When you're not in your role as food vendor or green, pedal-driven school bus you may prefer a normal, less bulky bike. Just because it's easier to maneuver, to park, its faster, and pedaling is lighter.
Because let's face it, cargo bikes may be trendy and all, for a quick ride to the mail box a traditional bicycle is the way to go.
Until now you had to have two bikes to reap the benefits of both.
Enter the The LIFT.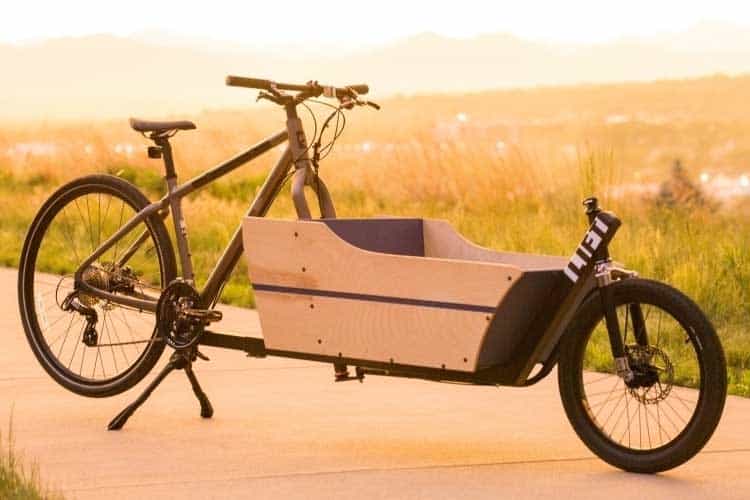 By simply taking out the front wheel and inserting the cargo module your plain bicycle is turned into a sturdy front-loading cargo bicycle.
Making it the perfect transportation method for hauling groceries, a picnic in the park, a trip to the dog park with Snuffles, or taking the kids to and from school.
The LIFT cargo bike module attaches/ detaches in less than a minute.
Making your existing bike customizable isn't enough for you?
Here's another good reason to get a LIFT.
It's relatively cheap as The LIFT will retail for $899. Which is way more affordable than most fullblown cargo bikes.
See how LIFT works in 20 seconds.
See how quick 'n easy installation is.
More at Kickstarter.