Last Updated on April 8, 2014 by hobbr.com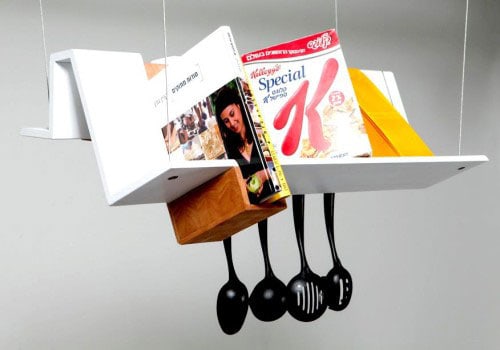 This shelf has so much to offer.
It stores cook books and magazines in a convenient angle, offers space for spice containers on top, has a magnetic knife holder, and features a LED light to illuminate the area beneath it.
That's not even all, it has hooks to hang kitchen utensils too. Especially useful when hung above a cooking island.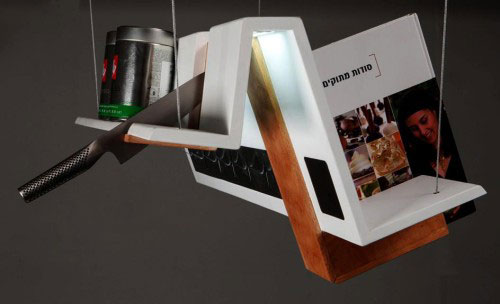 Check it out at Leibal.com