Last Updated on January 5, 2015 by hobbr.com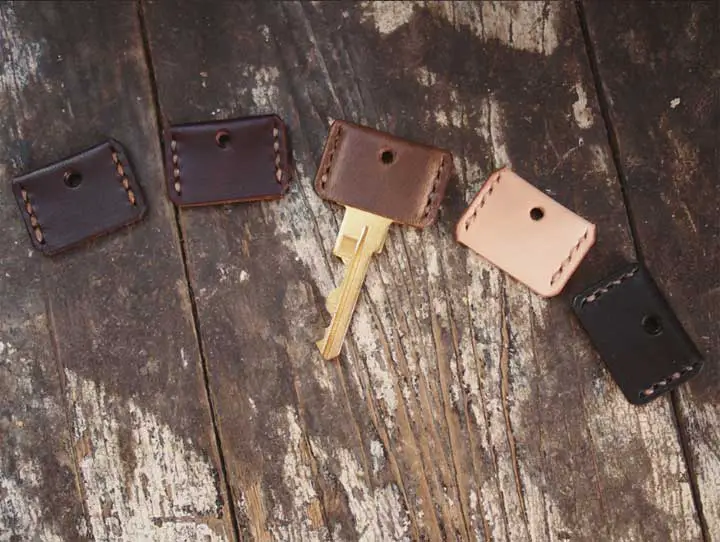 No more searching for the right key. Admitted, you can use those bright colored plastic key caps but sometimes a little bit of style is desired. Color coding your keys with leather covers by Hollows Leather does that for you.
Besides identifying your keys in elegant fashion these leather caps are durable too. Contrary to many of those rubberized thingies which tend to break, get sticky or dry-rot.
The covers were made to fit the most common key blank so be sure to check your keys against the measurements on their website. These are not one size fits all so be sure to check if your keys will fit.
Go get 'em at Hollows Leather.