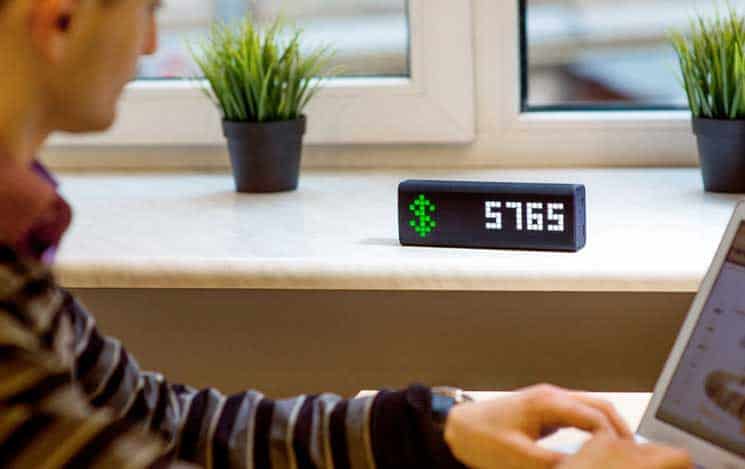 Are you a check-stuff-online-junkie too? Do you check your Facebook and email all the time?
I'm not the only one who realizes he is out of control. Day and night we are checking likes, updates, pins, mail, tweets, tumblrs, insta's, news, stats, trends, values, rates and more.
And, (I'm speaking for myself here) not in a controlled manner, but frantically, like a poked rat in a heated cage.
You just need to know what weather it's going to be, find out if there's enough to go kitesurfing on the Windguru app.
See if you have new messages from that hottie on Tinder or Blendr.
Check your Google Analytics stats and Adsense stats and earnings, the current Bitcoin value (as well as of course your diversified altcoin portfolio).
And of course, keep up with your Facebook friends, likes, chates, Google Plus mentions, +1's and so on.
All this keeping up takes time and effort. All those little peeks, glimpses, and looks can add up to a lot of wasted time and energy.
Wouldn't it be great if all the info you are checking all day (and night) long would be presented to you in a more streamlined manner?
A device that eliminates the need to check multiple apps and sites for the information you need?
But shows you everything in real time at a glance. Thus allowing you to keep up while usurping less of your precious time?
Now you can with LaMetric.
LaMetric is a highly customizable ticker, a real time smart display that shows you not only your social media updates but also tasks, notifications, workout timers, business metrics and a whole lot more.
LaMetric can tell you the events on your calendar for the day, the temperature or even to count down the days until your holiday starts.
What's so great about this heads up display is that it is highly hackable and customizable.
Apart from upcoming calendar appointments, scheduled workouts, social media mentions, it can also inform you when your dog's outside, your child arrives at school and lets control your smart home. O, and it's a radio too.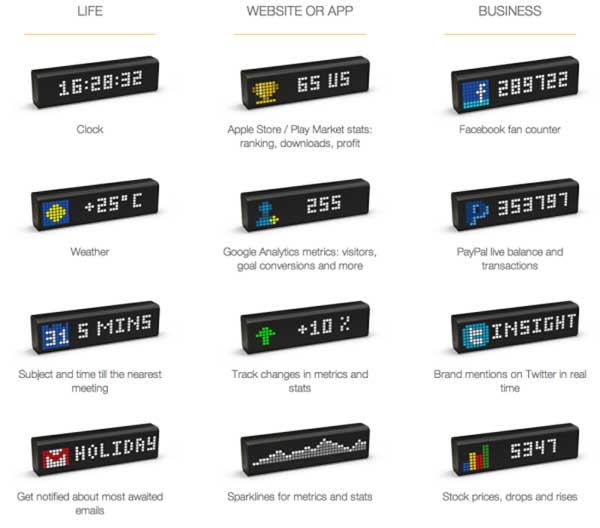 Check out this short video to find out about its sheer endless possibilities.
This innovative gadget does not only offer great functionality, it has a sleek design too. No wonder its Kickstarter funding campaign is a huge success.
 Prices start at $129. Learn more about LaMetric at Kickstarter. 
Last Updated on July 8, 2014 by Tyler