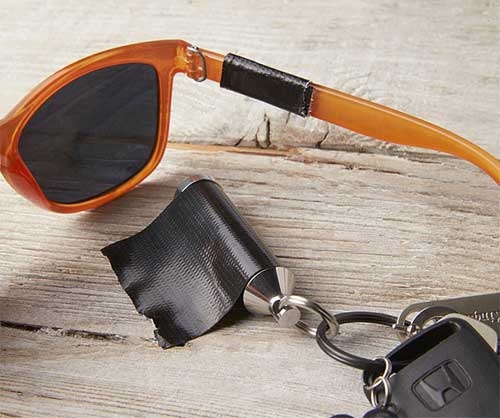 The handyman's greatest tool is his toolkit, but not everyone has one with them at all times. Not everyone's a handyman, either.
When you're on the go and you need to fix something in a hurry, you need the one tool everyone turns to as a toolbox stape: duct tape. Duct tape can fix pretty much anything, but you don't have to have an entire roll on hand.
That's why this Keychain Duct Tape is a lifesaver. 18 Precious inches of duct tape can mend a cracked bike frame or fix a coffee cup lead in a jiffy. The mini-roll is made of high quality Gorilla tape, but you can also get it in a 24-inch roll of gaffer's tape.
It's like the Guardian of Space/Time quote: "First law of the universe: You can never have too much duct tape."
Last Updated on December 24, 2015 by Tyler