Last Updated on April 29, 2014 by hobbr.com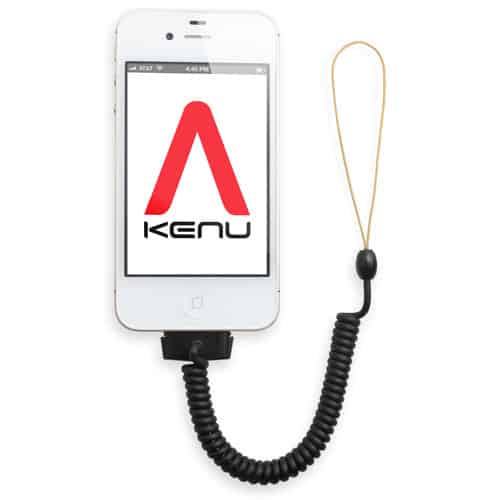 Even if you're not prone to dropping your smartphone there are always those unguarded moments that result in a spider-cracked screen or even worse, losing your favorite gadget.
The Kenu Highline is a security coil leash that attaches to your iPhone securing it.
One end plugs into the phone's charging port, held in place by a thin snap-on case. The other end is a Kevlar loop that fastens to your belt, zipper, or just about anything.
Of course by attaching your phone to this security cord you will compromise on freedom of movement. Handing your phone out to a friend or putting it on the dashboard or charger is less convenient but we see it as a security measure for specific moments.
For example when out drinking with buddies, when taking pictures at the edge of a canyon, when shopping in an area known for pickpocketing. Well you'll get the drift.
Some people may not experience obtaining a Highline as a strain on the leash but we already know a few people for whom this is the perfect iPhone extension. Get yours at Kenu.