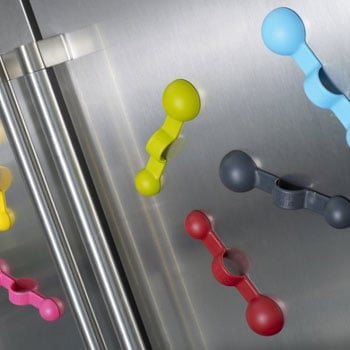 From now on you will always know where to find that elusive little measuring spoon. No more frantically rummaging through the kitchen drawer with these magnetic kitchen spoons.
Two magnets within the handle make it easy to attach to your fridge, the vent or any metal surface.
The tablespoon and teaspoon each have a ½ measure line to ensure accuracy.
You can use them to keep notes too. And because they are looking good, they make a colorful addition to your kitchen as well.
Especially if you have some other colorful kitchen utensils such as this knife set by Komachi.
Available in multiple colors on Amazon.
Last Updated on April 12, 2014 by Tyler