Last Updated on April 25, 2014 by hobbr.com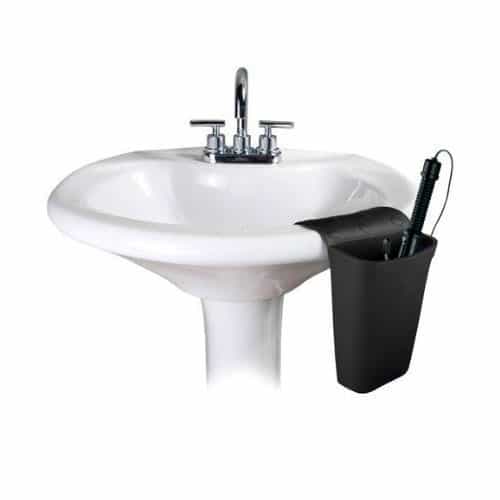 Perfect for small bathrooms with limited counter space or while traveling. Or what about those annoying pedestal sinks that have a slope toward the bowl?
Stubbornly you keep placing your bathroom utensils on it and each and every time they gravitate toward the slope and fall in the sink.
That's why this heat-resistant, adhesive pocket is such a great invention.
Not only is it very useful for parking your hot styling tools, they make great storage for your hair brush, blow dryer, perfector, curling iron, straighteners and even your guy's electric shaver.
Clings to all smooth surfaces. Also flat surfaces such as a counter, toilet tank or other convenient location in your bathroom.
It's much more than a hot iron holster, it's a multifunctional bathroom counter space saver. Nothing fancy. Simple yet effective. Get yours here.