Last Updated on May 7, 2014 by hobbr.com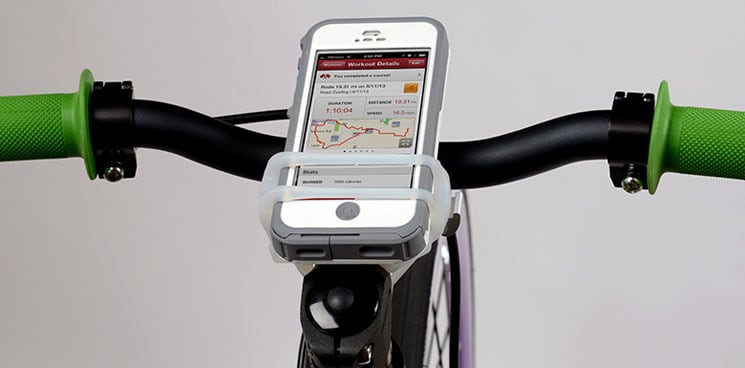 Just admit it, you have pulled some antics on your bike while maneuvering through dense urban traffic too right? Trying to keep up with Google Maps while suddenly breaking for the jammed up traffic in front of you. Or maybe you are too sensible for such ludicrous acts.
Anyway, since our smartphones are this close to being fused with our hands, a quality mount for your steer offers a lot of safety and convenience.
Handleband is a flexible smartphone mount for your bike steer that allows you to navigate, keep track of your statistics, talk to Siri, use your phone as a headlight, and make videos so you basically turn your iPhone into a GoPro-like device.
Handleband is made out of durable aluminum and premium silicone and is easily removed if necessary. It fits other things than smartphones too. And it functions as a bottle opener. Get yours at Nite Ize.