Last Updated on February 17, 2016 by hobbr.com
Wouldn't it be wonderful to be self-sustaining, even when it came to your electronic devices?
No longer would you have to search for an outlet to plug in and recharge, wasting hours letting your devices keep you at home.
Nor would you miss that perfect, once in a lifetime shot with your camera because Peukert's law, Moore's law and Murphy's law decide this is the exact friggin' moment you're out of juice.
Mobile phones and laptop batteries only last so long; as soon as they're powered out, you have to head back to a power source.
The GoPlug Bag says "no!" to the chains of limited battery life.
This versatile bag doesn't just hold your laptop and other important stuff – it's also a mobile charging station that you can take with you.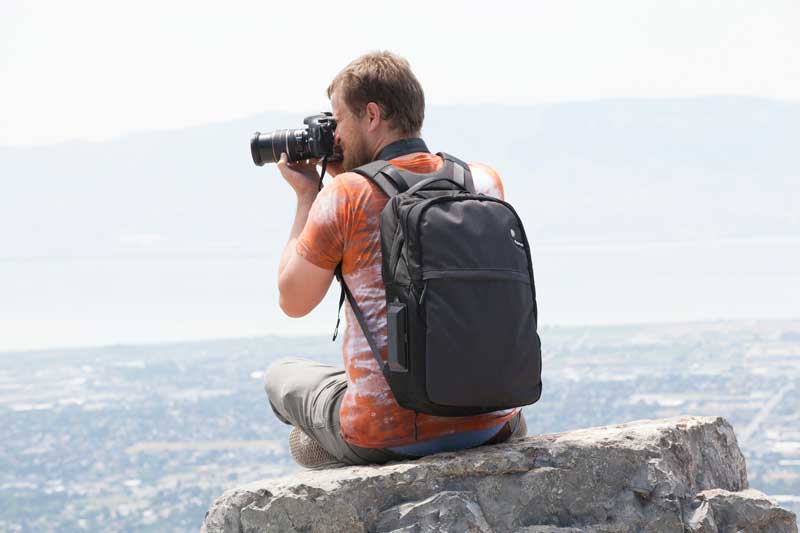 Power outlets at home or in coffee houses stay in one place. After all, you can't take the whole wall and electrical system with you when you need to go elsewhere (we know we've wanted to from time to time).
The GoPlug Bag takes the hassle out of finding a precious plug-in to juice your device, so you never need to worry about being left out in the cold with a dead tablet or phone.
The GoPlug Bag also has plenty of space inside of it, and there are several different models, from laptop cases to backpacks.
Each comes with plug-ins integrated on the bag's side. All device types can be charged, as the bag includes ports for each one.
Hit up GoPlug Bags to pre-order.