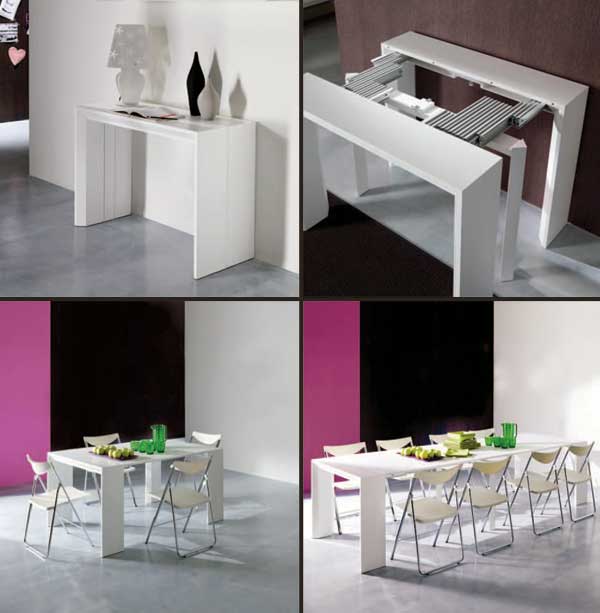 The Goliath Console/Dining Table compacts into a 17" side table and extends into a 115" dining table that can easily seat 10 guests.
Living in small spaces is not only a necessity for some, it's a global trend. We are becoming more conscious about using resources, energy, and space. Convertible, multipurpose furniture fits this modern, hip way of living.
Transform your micro apartment's living space into a dining room for ten. Who would have thought you would be able to invite 10 people to your dinner party?
The Goliath, by Resource Furniture, is based on an aluminum telescoping mechanism. The table is sturdy and can be used as a desk too.
Grey Oak, Wenge, and all RAL Open Pore Lacquer finishes are available.
Looking for a more affordable alternative? Check out the Bellini extendable Console Table by Sharelle Furnishings. (via GoDownsize.com)
See the easy transformation process in the short video below.

Last Updated on April 2, 2014 by Tyler