Last Updated on February 11, 2015 by hobbr.com
Have a clumsy friend or relative and want to give them a suitable gift? Something that may ease their cloddish struggle through life? If you've ever struggled to find such gifts we've gathered four ideas that may offer the perfect solution.
Highline iPhone security leash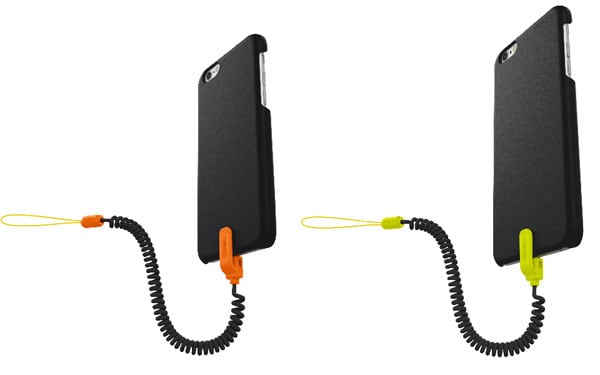 If you or someone you know is a 'phone dropper' then the Highline security leash is a must buy. Utilizing both a security leash and a protective case, it is an all-in-one safe guard against damaging your iphone. It's particularly useful for skiers, rock climbers, iphonographers or parents though it can be used by anyone, especially those prone to phone clumsiness.
"Just think of it as a bungee cable designed to provide peace of mind."
It is seriously easy to use and very safe. The case is made of impact resistant polycarbonate and the leash of braded Kevlar so both elements are super strong while still light and user friendly.
There are options available for all common iphone types including older models.
If you want to see it in action the manufacturers, Kenu, have helpfully included a demonstration video on their website.
Go check it out at Kenu.com
Saturn 'spill-proof' wine glass by Super Duper Studio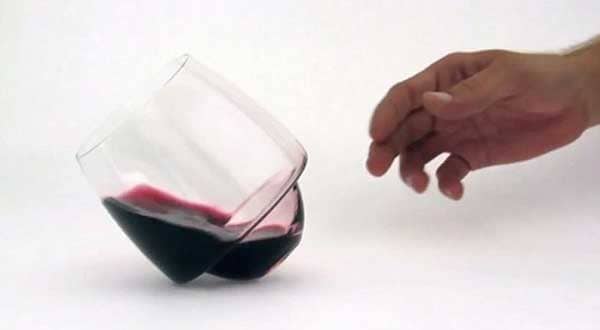 Basically a tommee tippee for accident prone adults, the saturn wine glass brings a 'no spill' revolution to drinking wine. If you are like me, tipping over red wine (it's always the red wine darnit) is part of the process. Dragging salt, cat litter and cleaning wipes to the living almost becomes routine.
Apparently taking 4 years of research and experiment, the finished product is at once beautiful and highly functional.
Each glass is hand-blown, cut and polished in California by glass-blowers using traditional techniques in order to create a genuine and authentic product. The real 'proof is in the pudding' though is in how well it works. Though it's marketed towards wine drinkers, this product is great for any liquid and provides a solution for clumsy drinkers.
'These spacey glasses are our reimagination of a traditional italian glassblowing technique, which we appropriated to prevent messy spills and stains.'
They're not cheap, coming in at $52 per glass, but it's worth it for the overall design and practical use which should insure a huge decline in the number of spills and stains in any wine drinking or clumsy households.
There's a clever video demonstrating just how usable this product is on the Super Duper Studio website.
Grab yours at Super Duper Studio
Motion sensor under bed light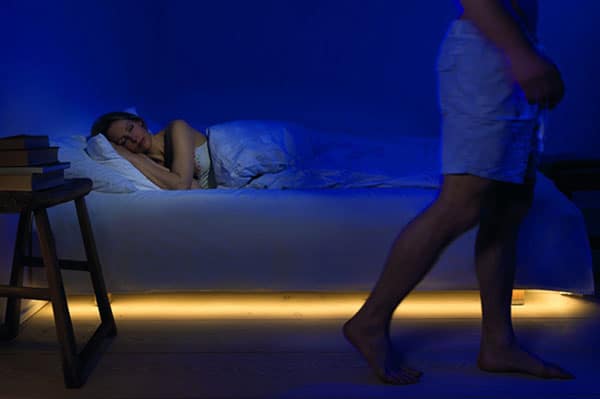 For anyone who finds it difficult navigating the dark without hurting toes on bed legs, doddering through the bedroom, this motion activated ambient bed light will be an outcome. It uses cutting edge light and movement sensor technology with an easy, no fuss installation. As soon as you place your feet off the bed, or you enter a room, a nice illuminating glow insures no tripping or disorientation.
It's so much better than switching on a lamp or room light as there is minimal spill, keeping the soft light low-key and discreet.
'the warm indirect light does not disturb a sleeping partner'.
This product can also be used to light bathrooms, kitchens, wardrobes; anywhere that night-light is needed. An added bonus is that due to its light sensitive sensors it only works at night so no need to turn it off during the day or worry about unnecessary use.
Bed light means no more clumsy trips to the bathroom, kitchen or nursery, struggling to find the light switch. And yes, no more stubbed toes, waking others or pushing that glass of water off the nightstand. Or at least, less often.
If you're maladroit with installations too, never fear, the MyLightMe website hosts an installation video just to make it that much easier.
More info here.
Wise button by Indiegogo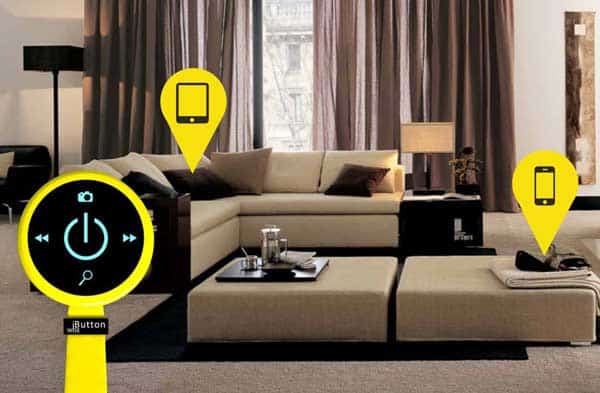 Sometimes a product comes along that is a real jaw-dropper. Wise button is an imminently practical and mind-blowingly cool piece of technology and style that impressively kills several birds with one stone. It is a must for anyone who ever loses their keys, smartphone, laptop or music player, is compatible with any operating system and can be synced with almost anything.
Everybody loses their keys, not only clumsy buggers. But Wise Button does more than retrieving keys, which is why it's so useful for the ungainly and others alike.
If you're a clumsy handler of your electronic devices then Wise Button will act as a universal remote, allowing you to change songs, take photos, scroll files, record video and sound or even give presentations. It is very easy to use and a great help for the forgetful. Sporting just five buttons and a simple app-style interface, it is almost totally idiot-proof.
Where it gets even cooler is in its uses as a tracking device for anything and everything. Using the search button you can locate whichever device it is synced up to. Can't find your phone? No problem, press the button and follow the sound.
'You'll never lose your devices again, preventing you from dropping them isn't guaranteed though'
The device itself is small and light and fits easily onto a key-ring. It also comes in a variety of bright, easy to see colors. Along with the main unit, you can buy tracking 'stickers' that can be attached to anything from your key-ring to your child's backpack and which give off a Bluetooth signal up to 150 feet.
Adding this to the main functions, Wise Button is an amazing product and totally worthy of the small spend of $35. This could mark the end of losing things altogether.
Hit up IndieGoGo.