Last Updated on December 11, 2014 by hobbr.com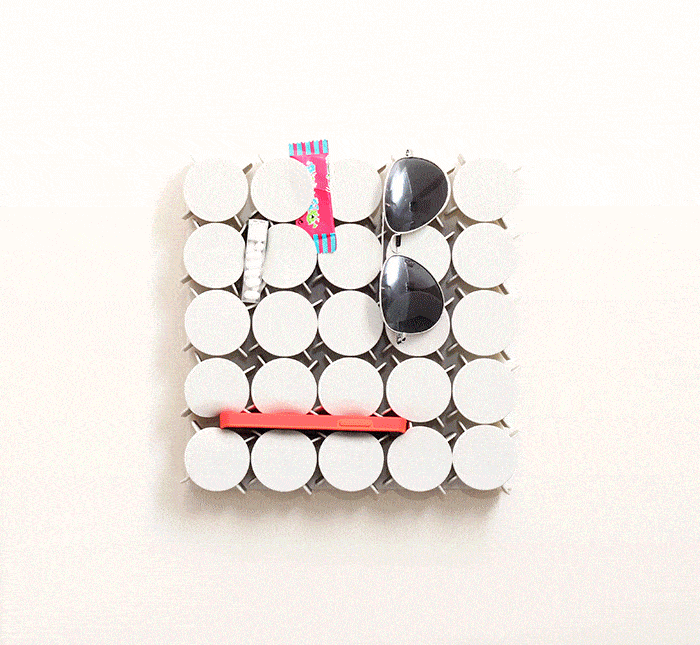 Wall storage is and has been pretty much the same the past centuries. There's shelves, hooks, an ocassional magnetic board and that's pretty much it. Once in a while something entirely new comes along. Something with the name Geco Hub for example.
Its designer gave it the tag line: The colorful way to stop losing things.
It's geared towards improving the storage of every-day products we all tend to lose. Some people more often than others. Those typical questions you ask yourself, and if they are around, your inmates belong to the past.
No more, Where, are my keys? Did you see my phone? Where can I possibly have left that little shopping note?
This smart wall mounted storage organizer grabs your stuff tightly preventing it from falling out. It's available in 5 different colors and has soft edges making it suitable and fun for kids too. Changing differently colored modular elements allows you to create patterns matching your interior or mood.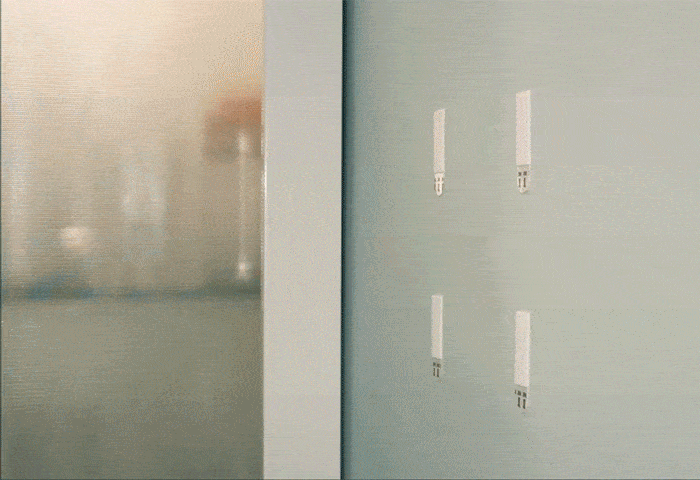 From now on, all your stuff has one set place. When kept by the Geco Hub you can see where it's at. It's designed to grab your things while on the go. Aren't we all in a hurry sometimes? And it's mostly then when you forget to grab that one thing you really needed to bring.
No matter if you place the Geco Hub in your bathroom, in the hallway, or in your office space, it will help you bring some structure in keeping your stuff around.
More info on Kickstarter.