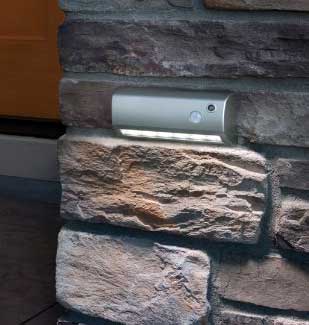 This automatic light is weatherproof, lightweight, sturdy, and emits a powerful light due to its LED Floodlight technology.
Set up does not require wires and only two screws. So easy, even the most DIY-phobic home owner can install it.
Measuring about siix by two inches it's far from bulky which makes it useful for many applications.
Apart from illuminating the front door it also makes a great automatic light for stairwells, cabinets, bathroom, RV steps, and so on. You can even use it to ward off critters invading your porch at night.
Check it out on Amazon.
Last Updated on March 28, 2014 by Tyler