Last Updated on April 1, 2014 by hobbr.com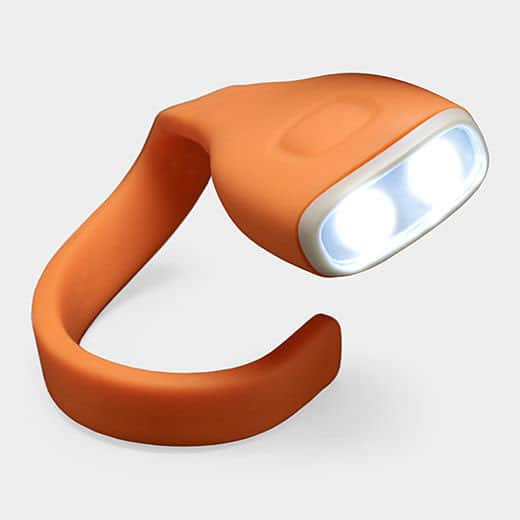 Flexible, multifunction light for on your bike, bag, backpack, wrist, belt, or stroller.
Its silicone body lets you twist and bend its shape, which lets you easily clip it on almost anywhere and adjust the angle of the light.
The light is bright so it can both illuminate your path as well as timely alert motorists to your presence in the dark.
Or use it on a repair job.
Flexi Flash is 7 inches long and can be set to steady or flash.
Check out Moma Design Store to see if they are still available.