Last Updated on February 9, 2015 by hobbr.com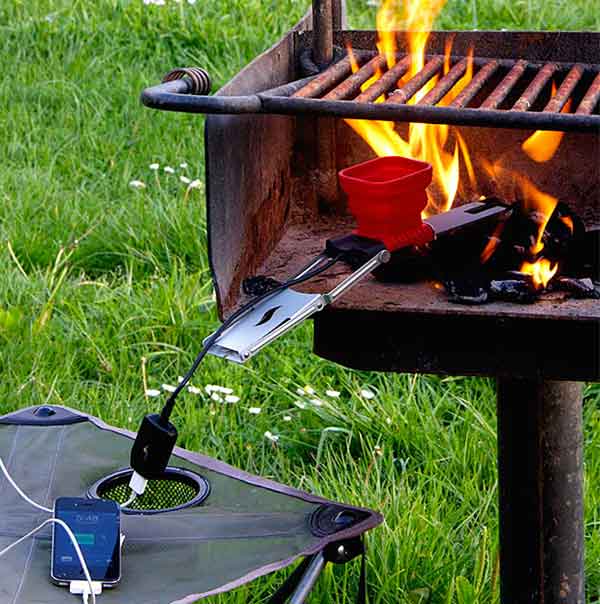 I love to 'go bush' as frequently as I can as it provides a much needed defragmentation and regeneration of spirit. To walk among the silent forest tracks and feel the damp caress of fronds upon ones face is an experience not to be missed.
My only complaint is that I find myself restricted by the inevitable battery outage that occurs about two days into a trip. There is often only minimal chance of seeking recharge time via conventional methods and as a modern human with all the attendant responsibilities that suggests I find my myself unable to feel as relaxed as I should once my essential gadgets expire of life.
The alchemists of old understood the magical power of fire and used it experimentally to transmute the essence of one object into another. When directed to a product called Flamestower, which claimed to transform the power of fire into a battery charger, my first thought was that it must be a slight-of-hand magic show. Surely this wasn't possible? There was only one way to find out for sure – test it out, alchemist style.
So on my next jaunt to the tracks and trees of my favorite campsite I built my cooking fire and hooked the Flamestower up. I had purposely let my phone battery get to zero and was fully prepared to be disappointed. It is a beautiful thing to witness the success of a new tool; my doubt was joyfully unfounded as I cooked a simple meal and watched my phone battery charge back to life.
It would seem that the age of alchemy has returned in some small way with this product. The unifying path has been found and the opposing forces of my life have finally ceased their fighting.
Flamestower goes for $89,99 on Amazon.