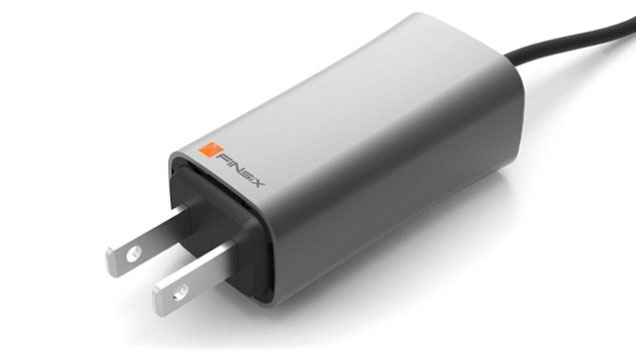 Laptop portability has taken a giant leap with the invention of this tiny lightweight adapter. Created by the geniuses at MIT the Finsix Smart is 6 times lighter and 4 times smaller than your normal laptop adapter. Yet still able to charge your laptop just as fast as your existing adapter.
What's more is that one of these super small adapters allows you to charge multipe devices. The nonsensical practice of taking your lightweight laptop along with that heavy, bulky adapter is eliminated. No more fretting about power outlet availability since it takes up only one space in a power strip.
Able to provide most laptops with 65W of power it includes a USB port on the end, so you can use this adapter to charge your smartphone or tablet too.
Comes in blue, pink, grey, orange, and black. Pre-order at $89, shipping starts mid-2014. (Dart for MacBook will cost you $79 more since Finsix have to buy a MacBook adapter at full retail price for each Dart in order to get the connector.)
Here's more about world's smallest laptop adapter.
Last Updated on April 23, 2014 by Tyler