Last Updated on March 26, 2014 by hobbr.com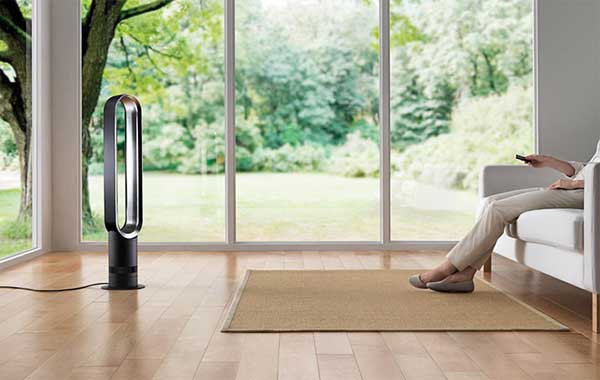 This powerful, silent, hygienic, energy-efficient, and safe fan blasts a smooth, even air flow. A breeze compared to the choppy air traditional (noisy) fans produce.
Dyson's second generation Air Multipliers are up to 75 per cent quieter than the first bladeless fans they brought out. Apart from quiter, a Dyson Air Multiplier is also safer than traditional fans.
Because there's no dust collecting grille and cage, the Dyson Air Multiplier™ fan is much easier to clean. So no more dust and dirt that's being whiffled into your face while the fan is on.
No blades equals no buffeting. A pleasant, uninterrupted, and smooth air flow instead.
The second-gen fan comes with a remote control, sleep timer, and ten precise airflow settings. The energy-efficient brushless motor enables fully variable speed settings which allow you to adjust air speed very precisely.
The new Dyson Air Multiplier is able to blast about 405 liters of air per second which makes it around 15 times more powerful than conventional fans. Touch-tilt pivoting make the fan easily adjustable with only one hand.
Apart from changing the way we look at fans, this innovative air streamer has the best looks too. Dyson Air Multipliers come in two types, desk fans and floor models. The next gen Air Multipliers are available March 2014 and are brought to you by the masters of air technology.