Bluetooth speakers are ultimately convenient but until now they lacked in sound quality. Tubecore's Duo puts an end to having to compromise on the quality of your listening experience. Now you can enjoy the optimal sound quality of a tube-driven amplifier without having to use cables. The creators say its pair of tubes is able to deliver "vintage studio hi-fi."
If that's not enough, t
he Duo is much more than just a high quality speaker. It's also a streaming media hub allowing you to connect over Bluetooth, HDMI, WiFi, its USB ports, and component AV.
Because it features a Raspberry Pi computer that runs XBMC media center, Duo lets you play music and video from practically all sources you can think of such as mobile devices, computers, or TV, and you can control it from your phone.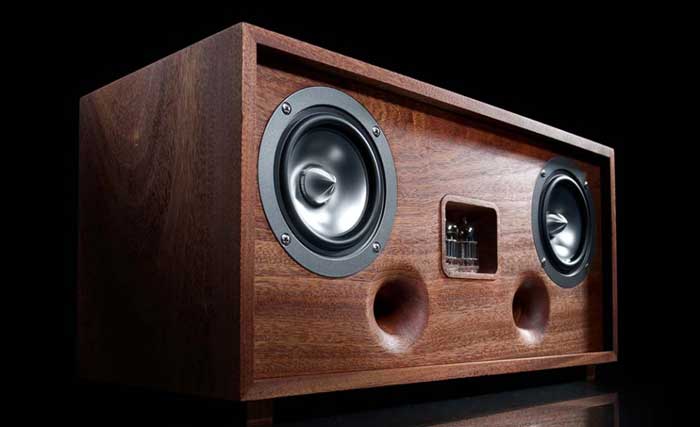 We're not finished applauding this thing. The Duo is customizable with modular addons too. A total of 10 standard grill covers and 27 custom grill covers are available. Also tube upgrades belong to the possibilities. Duo works with Estimote Beacons to track users as they move around the house, making customized listening experience possible.
On top of that it looks stunning too. Its handmade wooden casing, user-controllable LEDs in the tubes, and a magnetic speaker grill available in a range of colors, this speaker system is the ultimate merger of form and function. Its core attributes pertain to high quality sound and user experience while its appearance is just marvellous.
Last Updated on April 22, 2014 by Tyler