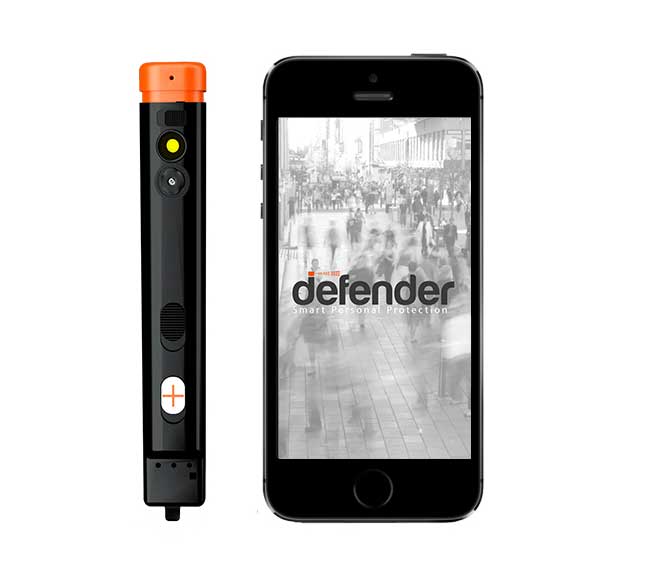 This little stick packs a punch when it comes to defending yourself against an attacker. By pushing a button it sprays an attacker with pepperspray while making a photograph of the perp.
The smartphone connected gadget immediately sends the picture of your assailant along with a 911 distress call containing your GPS location to a 24/7 monitoring service enabling them to warn the police.
To make this little personal safety gizmo even more versatile, when the main button is pushed at the same time a flashlight is lit and an audible alarm sounds to disrupt the attacker and to draw attention from bystanders to your situation.
You can also choose to have user authorized information sent to the monitoring service along with your automated 911. Medical alerts are deployed by sliding a separate button.
See how effective it is by watching this short video.
Order now at IndieGoGo. $159
Last Updated on October 6, 2015 by Tyler