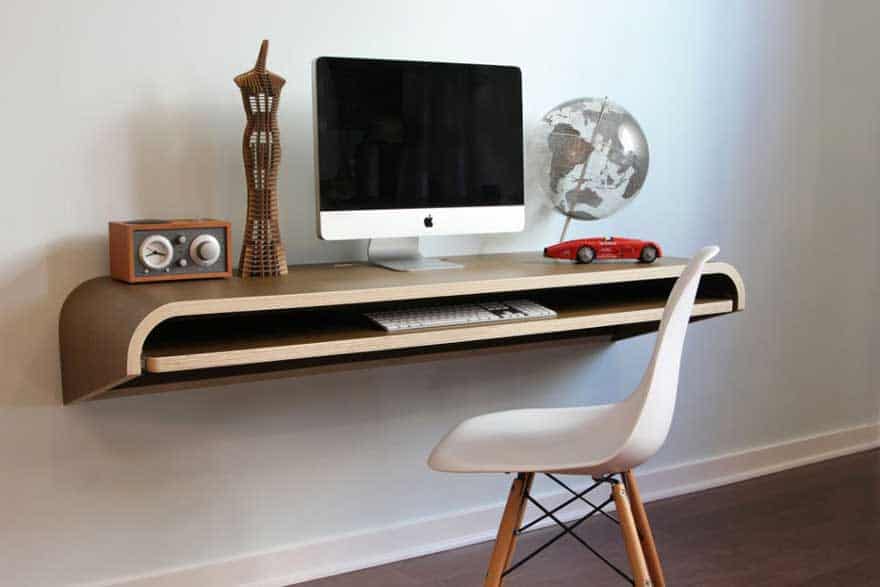 This minimalist floating wall desk with its rounded edges, and soft contours has a futuristic feel to it. The slide-out tray allows you to double your work area. When retracted the desk only sticks out 8 inches from the wall thus leaving much room to move around.
Designed by Dario Antonioni to use both as a shelf with built-in drawer as well as a full-blown, completely functional desk.
Possibilities are sheer unlimited. You may want to use it in your micro apartment as a multifunctional desk/ display shelf.
Or it would fit well when placed under a wall-mounted flat screen TV. And it could make for a great makeup shelf slash bedroom desk too. Actually any unused wall space could benefit from this stylish, multipurpose piece of furniture.
A small wire slot helps keep organize your wires and cords. The Float Wall Desk comes in wallnut and rift oak. More photos to drool over and buying at Orange 22 Design Lab.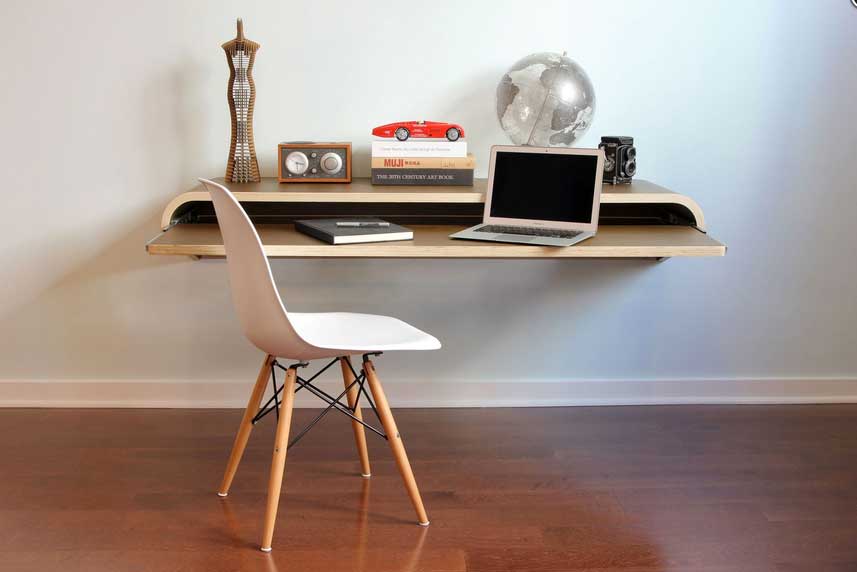 Last Updated on March 26, 2014 by Tyler