Last Updated on October 25, 2016 by hobbr.com
I got a bit carried away but that's because I really dig this bean bag / bed combo. Bean bags have been rocking interiors since the good 'ol seventies and it's not for no reason they're booming again as we speak. These things are sooo comfy.
The only drawback of these puffy inviting huge sacks is, exactly, that they are huge. Tiny home dwellers are deprived of bean bag chilling delight.
But what if you sleep in the same room anyway?
With CordaRoy's – Slate Chenille Beanbag Chair you can toss your old sleeper sofa on the street (or put it up on Craigslist). This thing converts to a standard full-size bed.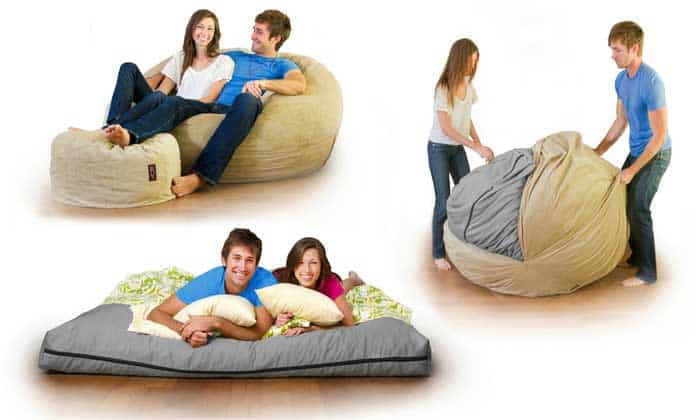 Or, if  you're not a student anymore, use the Cordaroy's bean bag bed for sleepovers. Use it as a fluffy air mattress alternative, a multi-purpose furniture piece to accommodate your minimalist lifestyle, or just as an exuberant bean bag with options.
Before you order and plunk your butt in it, do note that this is not a bean bag in the literal sense, it's filled with squishy foam, not styrofoam or beans.