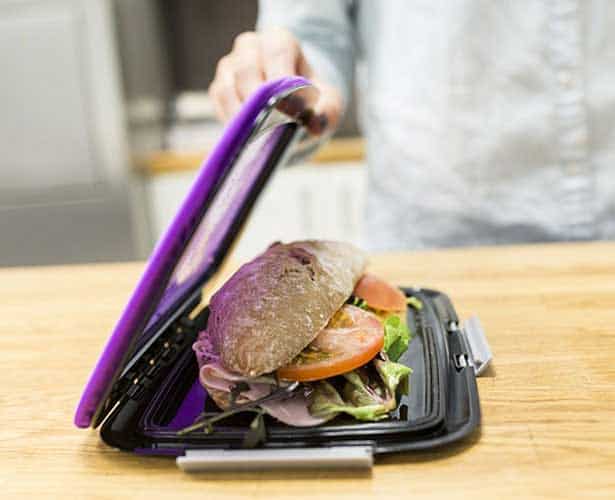 The good old double cheese sandwhich and apple filed lunchbox is history. Nowadays we like to treat ourselves at work with delicious home-made sandwhiches stuffted with all kinds of health boosting power foods.
Don't you like a pumpernickel bun with organic goat cheese, some walnuts, brocoli sprouts, fresh lettuce, garnished with ground green pepper and sprinkled with a little extra virgin olive oil? (Just to give an example).
If you do fancy richly packed sandwhiches you will know that no matter how careful you are, when it's time to eat, the glorious appearance of your creation has faded and a smashed up sandwich or a box full of scattered ingredients is the result (in worst cases both).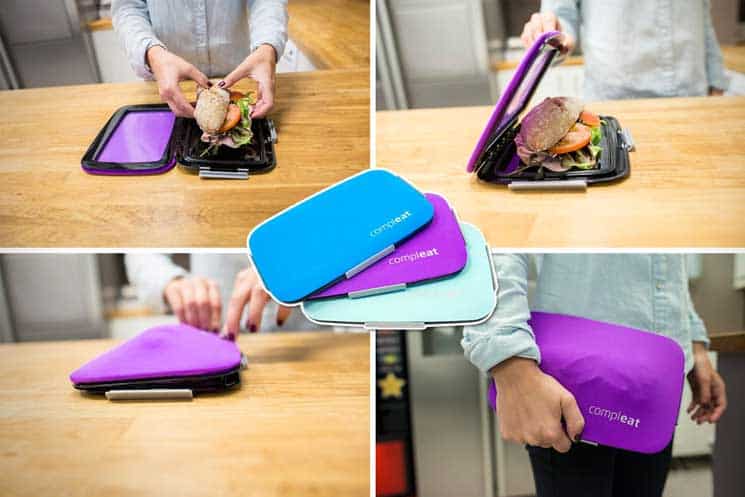 The Compleat Foodskin flexible lunchbox offers a solution to the problem of keeping your sandwich together. A highly elastic silicone skin keeps your mouthwatering sandwich from turning into the squashed sandwich it ususally did.
Are you ready to buckle up your sandwiches? Check out the short video to see how well the Flexible Lunchbox works. What's also great is that at the end of the day, you only have to carry a flat box with you back home.
Get yours at Unikia.
Last Updated on May 8, 2014 by Tyler