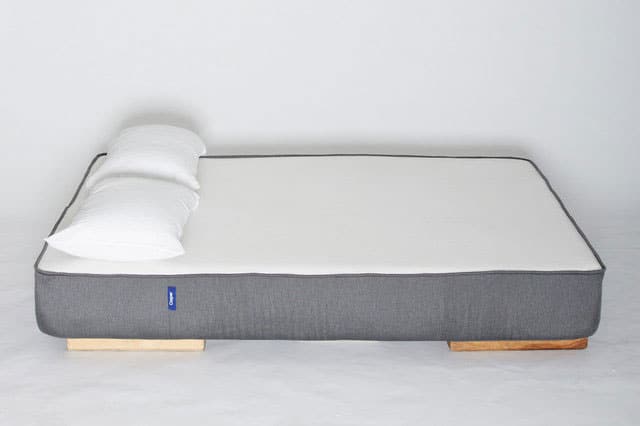 The fact that you can only buy this mattress online and try for 40 days and send it back without costs is not unique. Its combination of a top layer of premium latex with a support layer of high-density memory foam is.
One softness/firmness fits all
When it comes to mattresses, preferences vary widely. Some people prefer their nocturnal refuge to be firm while others like it softer and want to sink in it. The Casper Mattress is specifically designed to please all customers. It hast just the right sink and just the right bounce, providing just the right softness for everybody.
Matresses with both latex and memory foam are an innovation that ensures the mattress contours your body with minimal sinkage while retaining a healthy bounce and cool temperature.
It is engineered to do what a quality mattress should do, relieve pressure from the hip and shoulder areas while offering support. People who tested the mattress during the development phase said it felt: "cloud-like"
"We looked at the hotel industry, where they don't ask you what kind of bed you need, and in general people love sleeping on hotel beds,"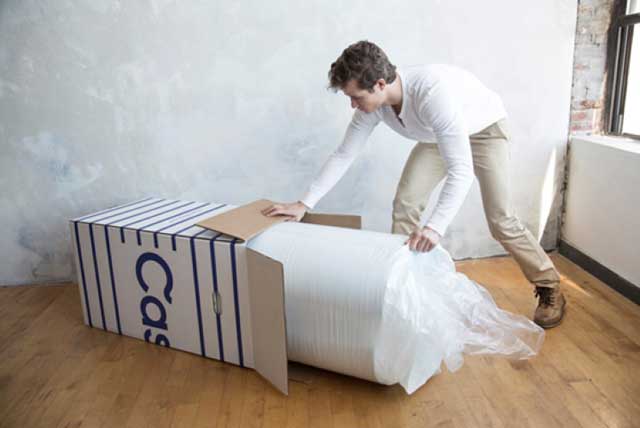 Easy storage and transportation
What's also novel is that this mattress is folded up to fit in a box. This way you can easily take the mattress with you in the trunk of your car. Thus making moving one little bit less of a hassle.
Not only moving a mattress is a pain. Buying a new one is too. That's where the makers also try to bring ease by reducing the vast amount of choice. They sell only one model, available in a Twin size, Queen, and King.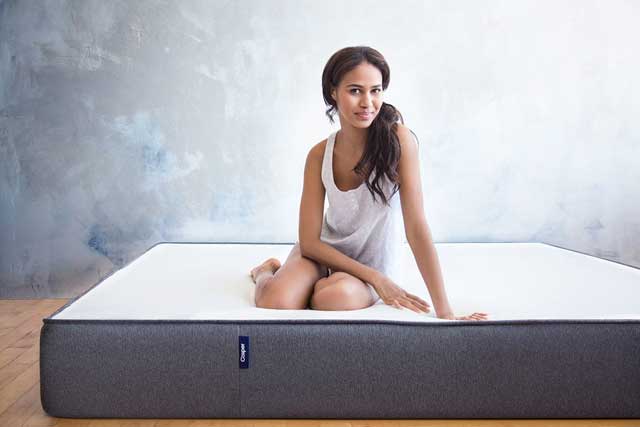 Try before you buy
By sellling it directly to the customer via internet they are cutting costs of distributors. The makers say the Casper mattress would cost three to four times as much if it would be sold through the traditional distribution channels.
"The mattress is completely unique and bespoke. We broke down the supply chain and worked with every supplier that goes into the mattress," Casper CEO Philip Krim said.
This re-engineered mattress and its innovative distribution model fit right in our modern day and age where products are more geared towards health and flexibility. Quality of sleep is generally considered more important and being flexible in living locations is becoming the norm in certain groups. The Casper Mattress is logically responding to such trends.
He said "Latex is the greatest sleep material out there, but it hasn't been popularized in the US really — there's no big company trying to sell the benefits to consumers. You can build something that's universally supportive and comfortable for 99 percent of people out ther – See more at: http://interestingengineering.com/the-casper-mattress-one-stop-online-shop-for-a-good-nights-sleep/#sthash.i9JdOvOP.dpuf
Last Updated on April 29, 2014 by Tyler