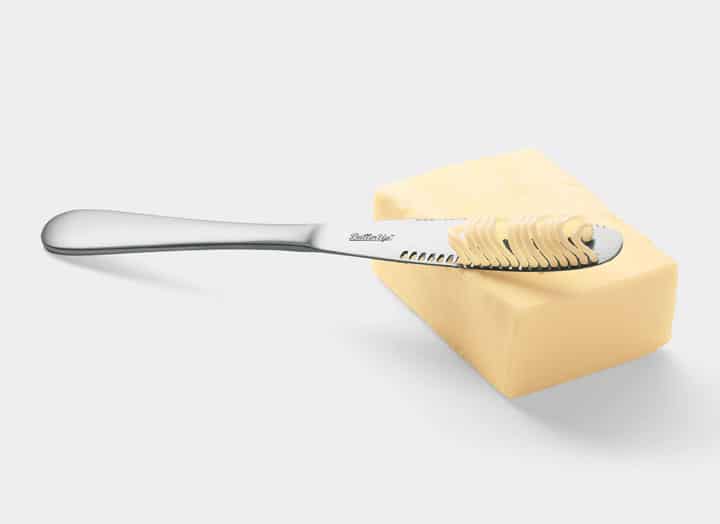 Who isn't familiar with that craving for butter on your bread while it's still hard? Trying to spread the cold chunks on your bread is a guarantee for torn up bread and perhaps, as a result, a morning mood.
This cleverly designed butter knife with integrated grater offers the perfect solution. With ButterUp even cold unruly butter straight from the fridge is butter in your hands. Metaphorically that is.
At Moma Store they rhetorically wonder if ButterUp is the best thing to happen to your breakfast since sliced bread. We think they are being modest. A piece of bread can always be torn off but cold hard butter doesn't let itself handle that well.
Hit up Moma to get yours. (Via Moddea.)
Last Updated on January 28, 2015 by Tyler