Last Updated on January 25, 2017 by hobbr.com
One major downside of bars, sports lounges, birthday parties, and other well-populated gatherings is the sheer deafening noise of the other ongoing conversations.
It's even worse when there's music playing, or even more annoying: live bands that painfully blast their decibels into the venue in order to top the cackling.
If you're like me you'll know that such ambient noise drains energy. Even if you try your best, having a conversation is nearly impossible. Which is boring. Gotta have something to entertain yourself.
Until now I started slamming beers and chasers as hearing was impossible and my already hoarse-shouted throat couldn't keep up. (Which is exactly the reason bars turn up the volume of the music, to make conversations nearly impossible resulting in people starting to carouse.)
But soon, thanks to Bose's conversation-enhancing headphones aptly dubbed: Hearphones I don't have to anymore.
Bose Hearphones: Earbuds and Hearing Aid In One
These innovative earbuds sport microphones that utilize directional sound which enables maintaining conversations by reducing background noise. Bose claims to;
"Focus, amplify or reduce real-world sounds to the level you want".
Hearphones make it easier to hear music or the TV when background noise is present. You can raise or lower the volume with the Hear App. In a nutshell, it lets you turn up or down "World Volume" and lets you choose between focused and balanced sound.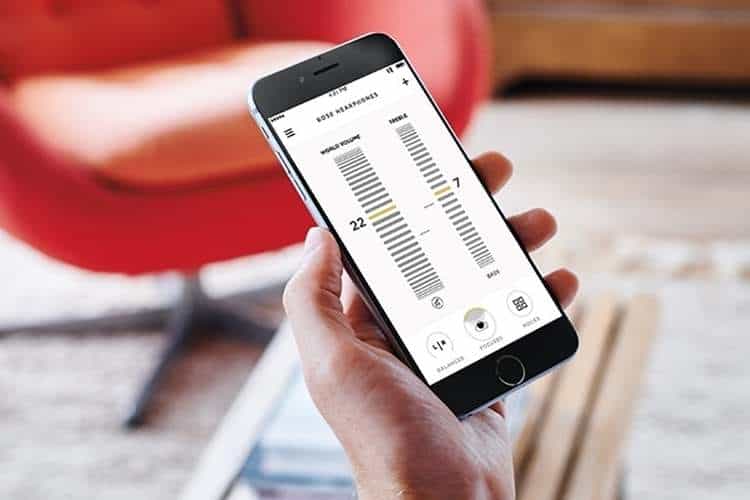 They may not prevent developing a serious case of disco deafness but the Hearphones sure lift the whole earphones and hearing aid industry to the next level.
These nifty earbuds with Bose's Active Noise Reduction feature may save me a hangover or two.
More at Bose.
Hat tip: CoolThings.