Last Updated on April 23, 2014 by hobbr.com
Studies show you eat less from a smaller plate. Since most of us eat too much (just admit it) we can conclude that this modestly sized lunch box is contributes to a healthier diet. The Small Plate Movement will agree.
Not only due to its size does this Bento box by Black + Blum help with losing those unwanted pounds. With its leak-resistant rubber seals it allows you to take your pre-prepared foods to your work or school.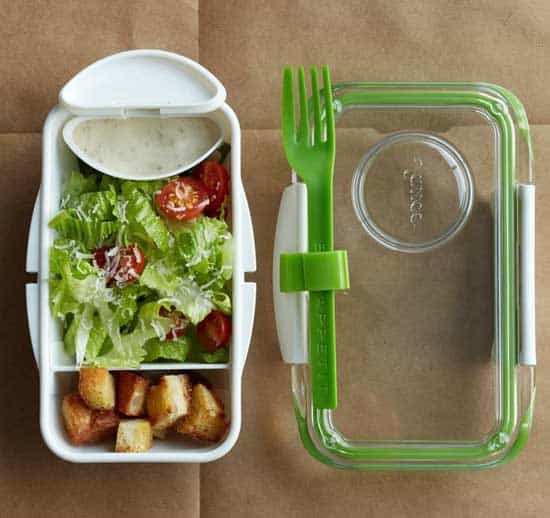 Eating vegetables, beans, eggs or other protein rich foods in favor of bread is healthier and will let you feel full longer. That's why we like to call this elegant looking container a healthy lunch box.
If if you use it daily, you will want it to be easy to wash,  which it is because it's dishwasher safe. It can be used in the microwave oven too in case you want to heat up your meal.
Also convenient, the fork holder and the fact that it is compartmentalized. So your salad dressing will not leak into your beans.
The sauce compartment of course is for chipotle or some other spicy sauce. At least that's what I would use it for.
Get it at Black + Blum.