Last Updated on March 26, 2014 by hobbr.com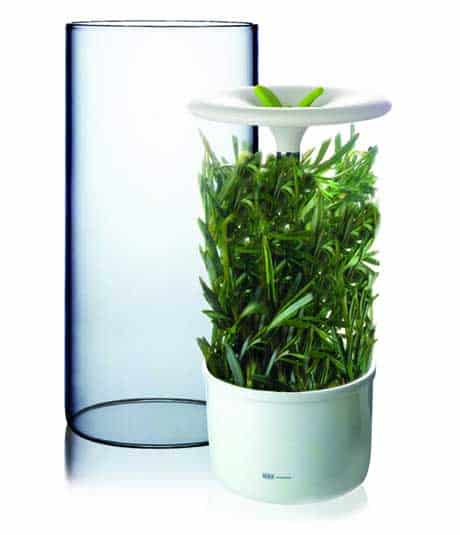 Extend your herbs freshness up to two weeks in this glass keeper. The herb's stems are placed at the bottom in a water filled reservoir which allows them to stay fresh longer.
The result, a lot less spoilage which makes this herb keeper pay for itself after a short while.
The reservoir is easy to fill from the top of the lid. Made out of anti-bacterial glass this herb storage solution by Art and Cook fits easily in your fridge door or shelf. And it's dishwasher safe too.
You may like to spice up your meals with parsley, tarragon, rosemary, or other herbs because of their tast. Perhaps you like herbs for their medicinal qualities.
Or you love cilantro for keeping your gut clear of Listeria, a dangerous food-borne bacteria.
Whatever, the case, who doesn't want to have bundles of crips, fresh, health-boosting herbs in arms reach all the time?