Last Updated on April 16, 2014 by hobbr.com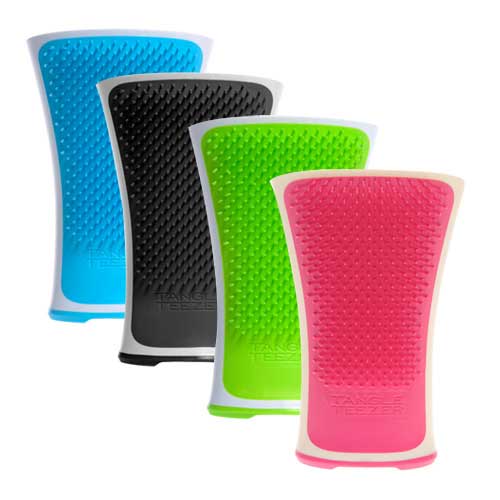 Ever wish you had a hairbrush that makes your hair smooth with conditioner without any knots? A shower comb that evenly distributes your shampoo without ripping your hair? Tangle Teezers Aqua Splash comb exactly does that.
It does even more. Apart from gliding smoothly through all types of hair, whether you have wavey, curly or straight hair, it also gets the tangles out of the curliest hair. And it does not collect loose hairs.
Its flexible tines glide through your hair from roots to tips delivering a microfilm of shampoo, conditioner, or hair mask. It's not only much gentler it also applies your hair product more efficiently. Which results in shinier, healthier, more glowing hair.
It's also great at untangling your hair after swimming. The Aqua Splash is lightweight and stands upright next to your bottles of shampoo and conditioner.
Check out the video below and get yours on
Amazon
.